Week's news analysis
---
Thermo Fisher Scientific opens biologics manufacturing site in Lengnau, Switzerland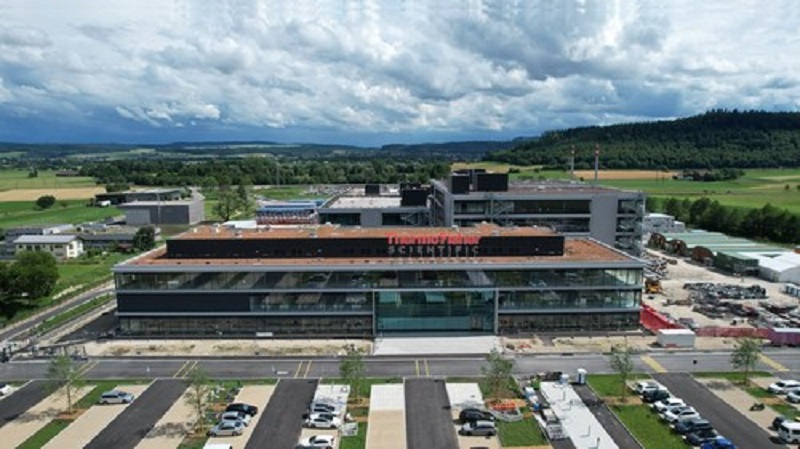 Thermo Fisher Scientific biologics manufacturing site in Lengnau, Switzerland /DR
Thermo Fisher Scientific Inc. has assumed operational responsibility for a new biologics manufacturing site in Lengnau, Switzerland as part of its strategic partnership with CSL Limited announced last year. The Lengnau site will become part of Thermo Fisher's global biologics manufacturing network, and approximately 200 employees will join Thermo Fisher.

The Lengnau site is a 1.5 million square-foot facility that will leverage highly flexible bioproduction technologies, including both single-use and stainless steel with up to 12,500L bioreactor capacity. This will provide biopharma companies with a pathway from development to large-scale production as manufacturing needs evolve.

Following completion of site construction in 2022, Thermo Fisher will initially support manufacturing of CSL's next-generation recombinant factor IX product Idelvion® for patients with hemophilia B. Over time, Thermo Fisher plans to expand the use of the site to include additional biopharma customers.

Thermo Fisher Scientific provides industry leading CDMO services as well as clinical trial solutions. With more than 55 locations around the world, Thermo Fisher Scientific provide an end-to-end drug development offering to companies of all sizes that includes API, biologics, viral vector services, cGMP plasmids, early and late phase development, clinical trial solutions, logistics services and commercial manufacturing.

The Lengnau site is an important expansion of Thermo Fisher's biologics manufacturing network that includes Princeton, NJ and St. Louis, MO, USA; Groningen, NL; Brisbane, AU; and Hangzhou, China.

In the second quarter of 2021, Thermo Fisher Scientific continued to expand capacity to support vaccine and therapy production globally and expanded the production of laboratory plastics in North America and Europe. Shortly after the quarter closed, Thermo Fisher Scientific opened a new plasmid DNA facility in Carlsbad, California to meet rapidly growing demand for plasmid DNA-based therapies and mRNA-based vaccines.

Laboratory Products and Services Segment revenue grew 29% to $3.58 billion in the second quarter of 2021, compared with revenue of $2.79 billion in the second quarter of 2020. Segment adjusted operating margin was 12.4%, versus 10.1% in the 2020 quarter.

The company is raising its revenue guidance by $300 million to $35.90 billion; this would result in 11% revenue growth over 2020. The company is raising its adjusted EPS guidance by $0.10 to $22.07, which would represent 13% growth year over year.
RELATED Alcami expand its sterile manufacturing operation in Charleston
---