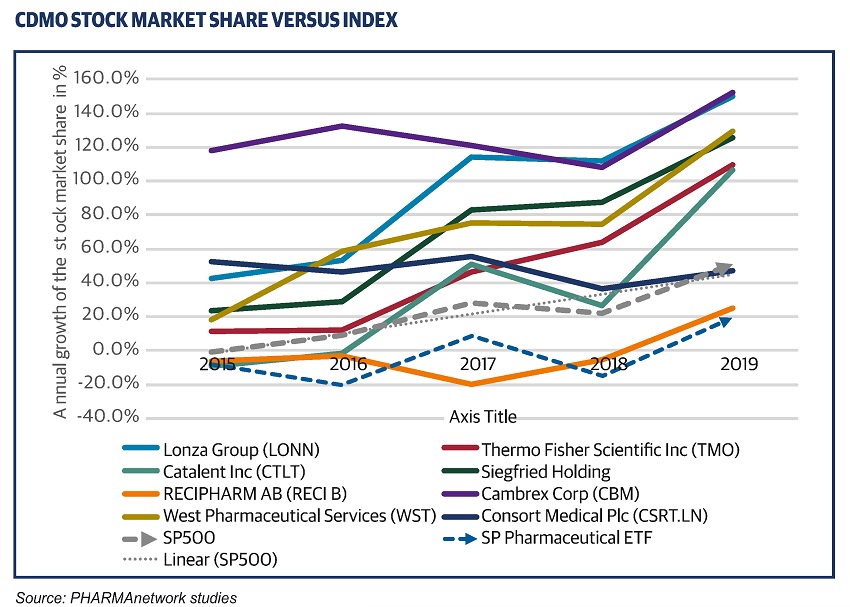 Financial investors are increasingly attentive to CDMOs for their sound underlying fundamentals in some cases, or for their growth and value creation potential, along with the visibility provided by their longterm sourcing contracts. As their commercial activities are spread out between a large number of pharma companies, they are less vulnerable than the pharmaceutical companies themselves.

The valuations of listed CDMOs have increased significantly over the past 5 years, as the equities of these companies have outstripped the S&P 500 and the S&P Pharmaceuticals ETF index. Median EBITDA is 17.4% and the median EV/EBITDA ratio is 14.5 for the 8 listed CDMOs in our study. The most specialized of them are on high-added-value markets such as biotechnologies, devices or aseptic filling.

In coming years, merger and acquisition valuations of CDMOs with specialized, highvalue-added activities are likely to be higher as buyers compete with each other to get their hands on rare assets...