Week's news analysis
---
Aenova's investment strategy for 2022 to 2025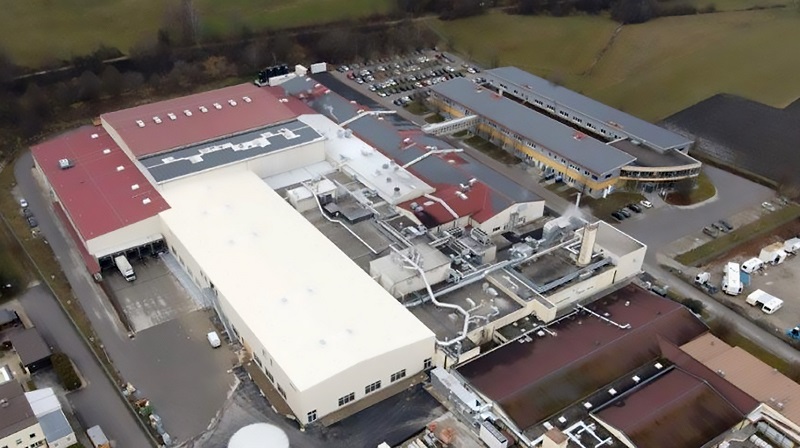 Aenova Site Extension Tittmoning external view /DR
Aenova plans to increase its capacity in the area of solids, sterile technologies for pre-filled syringes, filling and finishing of vaccines and processing of biologicals and high potency active ingredients up to OEB 5.

The investment program of approximately 250 million euros for the years 2022 to 2025 includes various sub-projects. The focus is on significant capacity expansions for the areas of oncology and sterile manufacturing of biological active ingredients (particularly BSL1 and BSL2 vaccines) as well as in the area of high-volume standard solids.

Expansion of production capacity for solid dosage forms at the Tittmoning site to up to 10 billion tablets per year. The new production building covering more than 3,100 square meters has been completed, the cleanroom interior has been finished and the production equipment has been brought in. The new building was commissioned in the fall of 2021.

Massive expansion of capacities for solids production in the area of highly potent, cytotoxic products (up to OEB 5) at the Regensburg site. The foundation stone for the new building will be laid in the first quarter of 2022, and GMP-compliant production is planned for 2023.

Capacity expansion at the semi-solida site in Carugate. A new high-speed liquid line will start up in the second quarter of 2022, followed by a new high-speed tubes line in 2023.

Expansion of coating and bulk capacities for the production of oral solid dosage forms for penicillin production at the site in Latina, Italy, and massive capacity expansion for intramammary syringes in the Animal Health business.

New sterile area for filling of biologics, prefilled syringes and fill&finish of vials with mRNA vaccines at the Latina site in Italy. The large facility will go into operation with a first customer project in the first quarter of 2022.

Expansion of capacities for the sterile production of up to 100 million ampoules and vials per year at the Gronau site. The new line, now the sixth at the site, was commissioned in 2021.

Capacity expansion in the production of high potent bulk for softgel capsules and expansion of packaging capacities at the Kirchberg site in Switzerland.

Establishment of a Dry Powder Inhaler platform for several customer projects with planned launch in 2023 and 2024.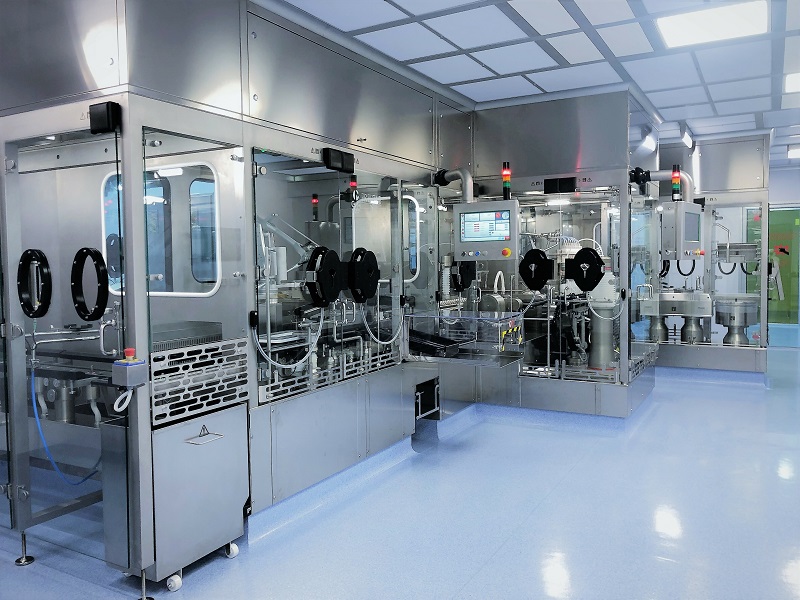 New sterile area Aenova Latina 2 /DR
By 2021, Aenova had increased its sterile filling and finishing capacity at its Italian site in Latina. In a new aseptic production area, a high-speed flexible line for vials and pre-filled syringes (PFS) has been installed, as well as a preparation area. This facility offers a capacity of over 80 million vials and over 180 million pre-filled syringes, targeting vaccines and biologicals
RELATED BioNTech invents mobile vaccine manufacturing modules
---