Week's news analysis
---
Aenova: strategic investments in new technologies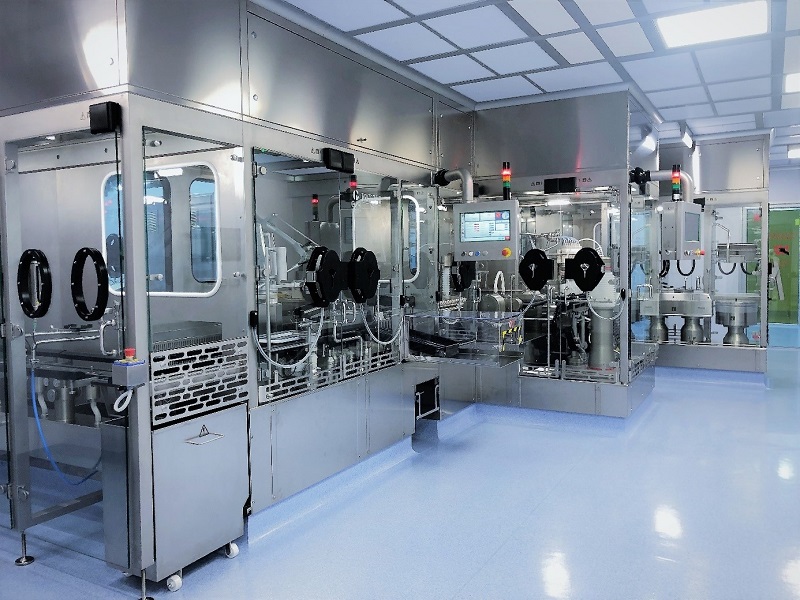 Caption: Sterile production at Aenova Latina: brand-new fill and finish area for vials and PFS / DR AENOVA
"With strategic investments of more than 250 million euros and a focus on technological innovation and differentiated technologies, Aenova is well positioned to meet the regulatory requirements and technological needs of our existing and new customers", explains Jan Kengelbach, CEO Aenova Group.

For contract developers and manufacturers it is important to stay on the cutting edge of production technologies and actively to support customers with innovative approaches, often starting at the drug development stage. This is all the more urgent as the development of new drug products and forms of therapy is progressing rapidly. Aenova are currently various initiatives for innovative technologies in different areas which are primarily targeted at patient-friendly forms of therapy based on complex therapeutic systems and the improved bioavailability of active ingredients.

These innovations also include projects in the field of highly potent drugs, particularly in oncology, in order to offer patients a simplified and less burdensome form of therapy. With the Aenova Closed Containment System, the company has developed a holistic production concept for the safe and efficient manufacturing of highly potent active ingredients up to OEB 5 - active ingredients that are also increasingly being used in innovative medicines. Aenova presents this holistic concept for the safe and efficient production of high potent drug products in a new white paper.

To support wider access to high potent medicines is also at the heart of the major investment in the new building for high potent APIs at the Aenova site Regensburg: With > 1.000m² of state-of-the-art high potent API production capacities up to OEB 5 with flexible containment manufacturing processes, including bulk and packaging capabilities and a customer-specific 'plant-in-plant' option the new production building offers also lean state-of-the-art QC laboratories and supports in expanding HPAPI pilot plant and development capacities.

Some further investments are, for example, a 180 million Pre Filled Syringe (PFS) filling line, including visual inspection and packaging line at Aenova's Latina site. The flexible set-up also allows the filling of vials (80 million annual capacity) and cartridges. This brand new, additional aseptic manufacturing center will be able to manufacture small molecules and biologics, including vaccines. Moreover, significant investment efforts are being made in Annex 1 readiness at Aenova's three sterile sites in Gronau, Wolfratshausen and Latina. The long-awaited final version of the new EU Annex 1 "Manufacture of Sterile Medicinal Products" was published on August 25, 2022. Of course, this also means for Aenova as one of the major sterile manufacturers in the CDMO market to be well prepared for the future.

Last but not least, there are continued investments in energy efficiency and productivity throughout the Aenova network: the Aenova site in Sisseln is already carbon-free and sites across the network install solar panels and optimize energy consumption as well as energy supply - all the more important in the current economic situation and to lower carbon footprint.
TO READ CDMO CEOs: Visions and strategies for 2022 and after
---