Week's news analysis
---
Almac Group announces plans
for £200m global expansion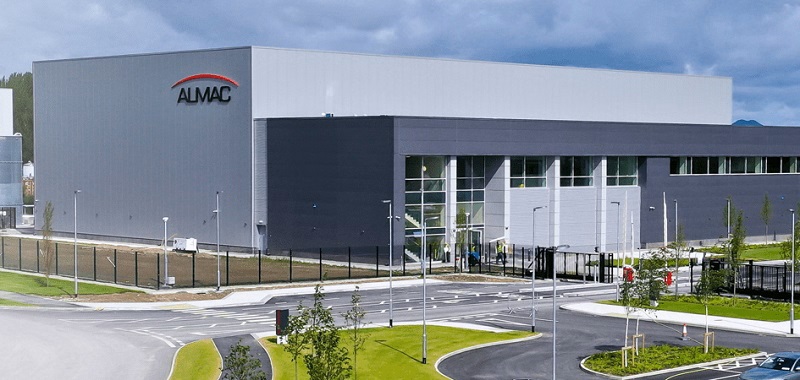 Almac Ggroup - European campus - Dundalk - Ireland/ DR
Almac Group reported its highest ever end-of-year results for revenue, profit and re-investing all profits back into its business

In their financial results for year ending 30 September 2021, Almac recorded a £58 million (8.6%) rise in turnover from £677 million in 2020 to £735 million in 2021. Pre-tax profits were recorded at £81 million, up from £64 million (27.1% increase) for the same period the previous year.

The international company is a privately owned organisation which has grown organically over the past five decades now employing over 6,500 highly skilled personnel across 18 facilities including Europe, the USA and Asia. A current global recruitment drive will increase the total number to over 8,000 over the next three years, with over 1,000 of these new roles planned for Northern Ireland.

Privately owned Almac is committed to re-investing all profits back into its business and today announces a £200 million global capital investment plan to meet increased client demand over the next three years.

Investment will take place in existing Almac locations in Northern Ireland, other sites in the UK, Europe, North America and Asia.

Almac is at the forefront of developing, manufacturing, testing and distributing essential medicines to vulnerable patients around the world. During this financial year the group was involved in the development of over 300 life-saving drugs spanning more than 20 therapeutic areas including oncology, cardiology, immunology, gene therapy and neurology. Almac was also instrumental in supporting over 200 research projects for COVID-19 vaccines and treatments.
TO READ Evonik to build $220 mln U.S. production site for mRNA lipids
---