Week's news analysis
---
Catalent to Acquire Metrics Contract Services for $475 Million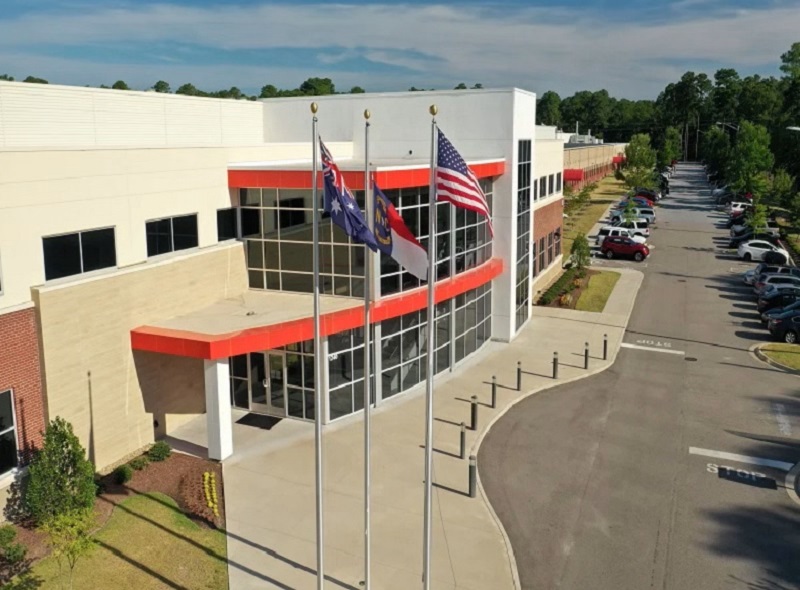 Metrics Contract Services Greenville Facility/ DR
Catalent, Inc. has reached an agreement to acquire Metrics Contract Services, a full-service specialty Contract Development and Manufacturing Organization with a facility in Greenville, North Carolina, for $475 million from Mayne Pharma Group Limited.

Metrics Contract Services, a division of Mayne Pharma Inc., supports drug development from initial concept to global commercialization. Metrics Contract Services provide formulation development, analytical testing and commercial manufacturing to over 100 customers worldwide from our single-campus facility in Greenville, North Carolina.

With a track record that spans over 25 years, Metrics Contract Services specialize in smaller batches, ideal for orphan drug development and niche patient populations.

Upon completion, the acquisition will strengthen Catalent's capabilities in integrated oral solid formulation development, manufacturing, and packaging to help customers simplify and accelerate their programs, while also expanding Catalent's capacity to handle highly potent compounds.

The 333,000 square-foot Greenville facility features comprehensive capabilities to accelerate and de-risk customer programs from early development through commercial launch through a streamlined one-site solution. Over the past five years, the facility has seen more than $100 million in capital improvements and now includes 16 manufacturing suites, with 11 designed to handle highly potent compounds, as well as two packaging lines that can support a large variety of development and commercial supply programs. The facility's estimated annual production capacity exceeds one billion oral solid dose units.

The new facility will seamlessly integrate into Catalent's industry-leading oral development and manufacturing network, which includes flagship sites for large-scale and controlled release oral solids manufacturing in Winchester, Kentucky; softgel development and manufacturing in St. Petersburg, Florida; and additional facilities with bioavailability enhancement technologies and complex oral solids manufacturing platforms.

The acquisition is expected to close before the end of this calendar year, subject to customary closing conditions, and the entire team of over 400 employees will join Catalent. Mayne Pharma and Catalent have also agreed on the terms of a long-term supply agreement whereby the Greenville facility will continue to manufacture multiple Mayne Pharma products. Catalent will pay the purchase price for this all-cash acquisition using a combination of cash on hand, existing credit facilities, and, depending on market conditions, potentially new debt financing. The closing of the acquisition is not contingent on any financing activity.

In July, Catalent, Inc. has announced changes to its operating structure and executive leadership team that went into effect July 1. This new organizational structure includes a shift from four reporting segments to two, each representing roughly half of the total company revenue.

Dr. Aris Gennadios was named Group President of Catalent's newly formed Pharma and Consumer Health segment. The new segment consolidates the company's prior Softgel & Oral Technologies segment, which Gennadios had led since 2013, and its Oral & Specialty Delivery and Clinical Supply Services segments.

"Combining our businesses focused on the development and supply of pharmaceutical and consumer health products will provide our customers with more integrated solutions, streamlined service, and simplified delivery of the solutions they need to accelerate their path to patients and consumers," said Dr. Gennadios.

In May, Catalent, has commenced a $175 million project to expand its flagship U.S. manufacturing facility for large scale oral dose forms in Winchester, Kentucky. Two new buildings, expected to be completed by January 2024, will add 107,000 square feet to the site's manufacturing footprint.

The expansion will broaden the site's highly potent material handling capabilities and containment vault, provide additional laboratory space, and add further capacity for existing turnkey operations including dual fill encapsulation and pan coating alongside a variety of packaging solutions and analytical services. When complete and fully operational, it is expected the expansions will create as many as 277 new jobs, adding to the existing workforce of over 650. These latest expansions follow a doubling of the site's footprint, to 190,000 square feet in 2015, and a $40 million investment in 2019 that saw the installation of new equipment for stick pack dosage manufacturing, integrated packaging lines, as well as expanded roller compaction and fluid bed capacity.
TO READ PCI Pharma Services increases its production capacity for high potency products
---