Week's news analysis
---
CureVac's heavy development partnerships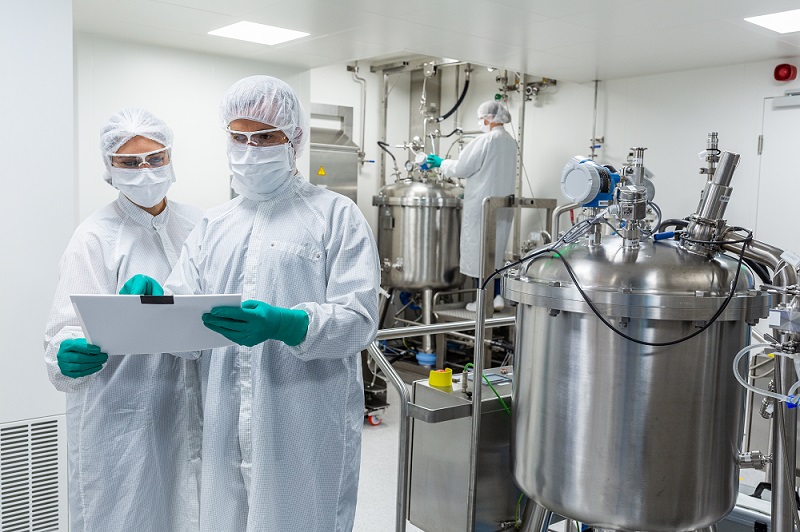 Curevac manufacturing
A day full of news for the two german manufacturers of anti-covid vaccines. On March 30, the two companies involved in developing a messenger RNA vaccine against Covid-19 announced important milestones. BioNTech and partner Pfizer indicated it expected to expand manufacturing capacity to up to 2.5 billion doses by end of 2021, with signed orders for 1.4 billion doses of its vaccine to date for delivery in 2021. Meanwhile CureVac disclosed it was organizing the manufacturing production of its CVnCoV vaccine candidate.

The german drugmanufacturer announced a commercial agreement with CDMO Celonic, to produce CVnCoV at Celonic's manufacturing facility in Heidelberg: more than 100 million doses, with more than 50 million doses expected before the end of 2021. The commercial supply agreement includes manufacturing of the mRNA drug substance as well as LNP formulation of the bulk drug product. Thanks to this partnership, the company is extending its integrated European manufacturing network, reinforcing the overall production capacity for its Covid-19 vaccine candidate to up to 300 million doses and at least 600 million next year. It has signed a deal to deliver 400 million doses to the EU.


RELATED Without european CDMOs' no vaccines!
CureVac has already entered into several strategic partnerships for the further development, production and commercialization of CVnCoV.
In
January
, it signed a collaboration agreement with
Bayer
.
On
February 3rd, 2021
,
GlaxoSmithKline
and CureVac announced a new €150m collaboration to develop next generation mRNA vaccines for Covid-19, with the potential for a multi-valent approach to address multiple emerging variants in one vaccine. In details, GlaxoSmithKline and CureVac will contribute resources and expertise to research, develop, and manufacture a number of novel mRNA vaccine candidates, including multi-valent and monovalent approaches. The aim is to offer broader protection against a variety of different SARS-CoV2 variants, and to enable a quick response to new variants potentially emerging in the future. The development program targets to introduce the vaccine in 2022, subject to regulatory approval. Under the terms of the new collaboration agreement, GSK will be the marketing authorization holder for the next-generation vaccine, except in Switzerland, and will have exclusive rights to develop, manufacture, and commercialize the next generation Covid-19 vaccine in all countries with the exception of Germany, Austria and Switzerland. GlaxoSmithKline will also help manufacture up to 100 million doses of CureVac's mRNA vaccine candidate at its plant in Belgium.
Compared with many rivals, CureVac was late in submitting its vaccine for review in Europe-and it now expects approval there by June. But initial data suggests CureVac vaccine, the only mRNA shot, can be stored at a temperature of 4 degrees Celsius, and could prove easier to manufacture, distribute and administer than many competing shots.
CureVac began development of mRNA-based Covid-19 vaccine candidates in
January 2020
. Phase 1 and 2a clinical trials of CVnCoV started in June and September 2020, respectively. Phase 1 interim data reported in
November 2020
showed that CVnCoV was generally well tolerated across all tested doses and induced strong antibody responses in addition to first indication of T cell activation. In
December 2020
, CureVac initiated a pivotal Phase 2b/3, the "HERALD study," with a 12µg dose of CVnCoV. Last but not least, in
February 2021
, CureVac initiated a rolling submission with the European Medicines Agency (EMA) for CVnCoV.
RELATED Tracking the vaccine race
---