Week's news analysis
---
Lonza delivers CHF 5.4 billion sales in 2021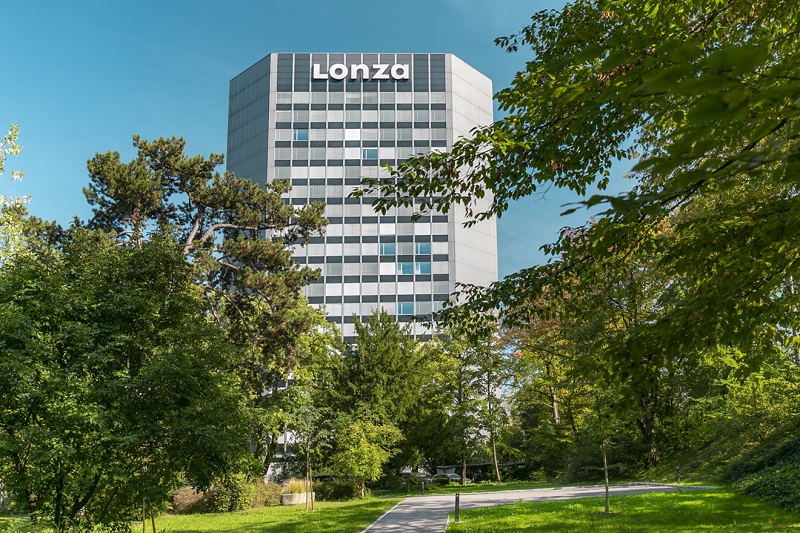 Bazel Tower Switzerland Lonza Corporate / DR
Lonza has reported sales of CHF 5.4 billion, growing 20% AER (20% CER) and CHF 1.7 billion CORE EBITDA, resulting in a margin of 30.8%.

Founded in 1897 in the Swiss Alps, today, Lonza operates across five continents. Lonza provide a wide range of services and products from early phase discovery to custom development and manufacturing of active pharmaceutical ingredients to innovative dosage forms for the pharma and consumer health and nutrition industries.

Through the year, the business has continued to strengthen its balanced portfolio of customer collaborations with approximately 170 new CDMO customers2 signed in 2021, alongside more than 400 new clinical and commercial programs.

Lonza continued to execute its ongoing organic growth projects, as well as confirming new investments. For the Full Year 2021, the total CAPEX reached CHF 1.3 billion or 24% of sales, and it is expected to increase to around 30% in 2022. These investments are focused on delivering the company's long-term investment strategy to capture growth opportunities at attractive margins while minimizing risk. This level of investment was supported by free cash flow, alongside the proceeds from the divestment of Lonza's former Specialty Ingredients business.

As well as investing for the future, Lonza also continued to successfully navigate global supply disruptions arising from the COVID-19 pandemic with manageable impact for its customers and growth projects. Although disruptions look set to continue into 2022, no material impact is anticipated as long as the conditions remain comparable with the previous two years.

Last November, Lonza acquired an exosome manufacturing facility located in Lexington, Massachusetts (USA) from Codiak BioSciences. Lonza made a second acquisition in November: the service unit of Exosomics, a leading company in extracellular vesicle biotechnology. The agreement includes Exosomics' service team, service assets and laboratories in Siena, Italy.
RELATED Vetter's new clinical manufacturing site in Rankweil, Austria
---