Week's news analysis
---
Lonza to acquire Synaffix B.V.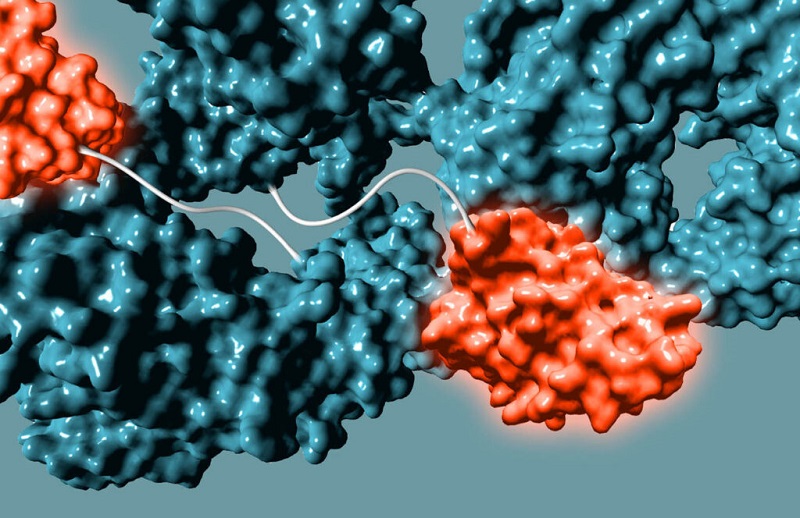 Synaffix - GlycoConnect TM Bispecifics Antibody/ DR
Lonza has acquired Synaffix B.V. Founded in 2010, Synaffix is a biotech company with a clinical-stage platform technology that enables best-in-class antibody-drug conjugates (ADCs), bispecific antibodies and other targeted therapeutics under a technology out-licensing business model

Synaffix' proprietary ADC technology platform consists of GlycoConnectTM, HydraSpaceTM and toxSYNTM technologies. These technologies are aimed at enabling best-in-class ADCs from any antibody, with significantly enhanced efficacy and tolerability.

Acquisition will further strengthen Lonza's bioconjugates offering through the integration of the industry-leading proprietary Synaffix technology platform and R&D capabilities, including payload and site-specific linker technology.

Antibody-drug conjugates are made of an antibody linked to a biologically active cytotoxic payload and are highly potent drugs.

This new method of chemotherapy more selectively delivers cancer-killing chemicals to tumor cells while minimizing damage to healthy cells. The result: safer, more effective chemotherapy that can be used earlier in treatment and more easily in combination with other cancer medicines.

"The ultimate goal would be to replace traditional chemotherapy, which would culminate in a considerable drop in cancer mortality," says Mark Purcell, head of Morgan Stanley's European Pharmaceutical team. "We believe the future of ADCs is now and that smart chemotherapy could become one of the biggest growth areas in biopharmaceuticals, with revenue reaching $55 billion in the U.S. over the next 15 years."

According to Morgan Stanley, the transition to ADC drugs could offer between $10 billion and $11 billion in CDMO potential revenue, while the addition of final packaging services, known as fill and finish, could contribute $4 billion to $5 billion more toward the total potential market value.

Manufacturing challenges are such that 70-80% of ADCs in development are outsourced.

While ADCs offer widespread and targeted treatment potential against cancer, they present a range of complex development and manufacturing challenges. Supported by a team of scientific experts, the Synaffix technology platform, which includes payload and site-specific linker technologies, will enhance and extend Lonza's integrated ADC services, including its early-phase offering. The award-winning Synaffix ADC technology platform comprises proprietary GlycoConnectTM, HydraSpaceTM and toxSYNTM technologies that can considerably enhance the efficacy and tolerability of ADCs.

Combining Lonza's development and manufacturing capabilities with the Synaffix ADC technology platform will provide customers and licensees with a comprehensive service to rapidly discover, develop, scale up and commercialize novel and differentiated ADCs. These enhanced capabilities will streamline the path to clinic and commercialization.

Ulrich Osswald, Vice President, Licensing, Lonza, commented: "The Synaffix ADC technology is the gold standard, helping clinical-stage developers to design potentially curative therapies in areas of high unmet medical need. The acquisition of Synaffix underlines the strategic position of bioconjugates within Lonza's portfolio, expands our offering in this fast-growing market and enhances our value proposition for clinical customers. With Synaffix, our combined industry-leading knowledge and capabilities have the capacity to support both clinical and commercial needs."

Synaffix was backed, until its takeover by Lonza, by a leading syndicate of life sciences-focused investors, including Aravis, BioGeneration Ventures, BOM Capital and M Ventures, where its final official funding round was its Series A funding in 2014. The acquisition comprises an initial financial consideration of €100 million in cash and up to €60 million in additional performance-based consideration.

Synaffix B.V., received the award for "Best ADC Platform Technology" at the 2022 ADC Global Conference. This marks the second time that Synaffix' groundbreaking ADC platform technology has been acknowledged as industry-leading by winning 1st place in this award category. The 2022 World ADC Awards finalists were shortlisted through a voting pool of over 2,500 individuals, with a panel of distinguished, independent world-renowned ADC experts assessing each finalist to decide the winners.
TO READ Siegfried acquires majority stake in DiNAMIQS
---