Week's news analysis
---
Novo Holding acquires Ritedose
from AGIC, Humanwell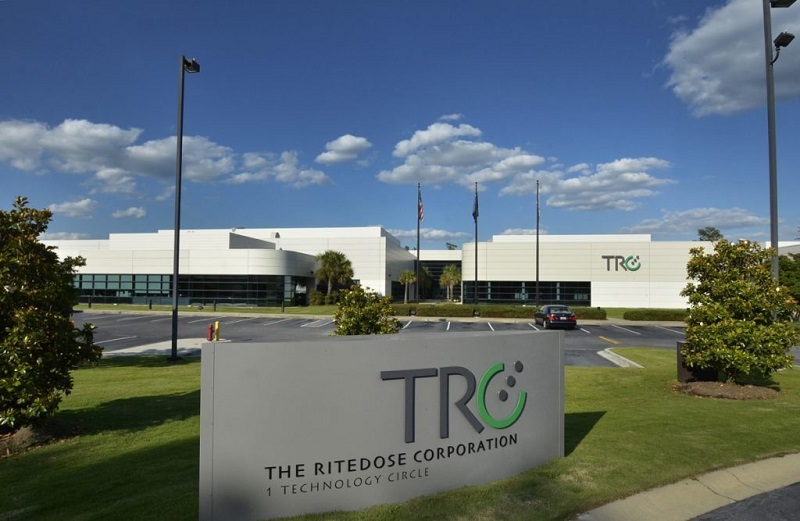 Since 2004, M. B. Kahn Construction has undertaken 6 separate renovation and addition projects for Ritedose. , M. B. Kahn Construction/DR
Novo Holdings, a private limited liability firm wholly owned by the Novo Nordisk Foundation, has agreed to acquire US-based Ritedose from AGIC Capital and Humanwell for an undisclosed sum.

Founded in 1995 in Columbia, S.C., The Ritedose Corporation is an industry leader in pharmaceutical development, aseptic cGMP manufacturing and 503B outsourcing solutions, and has mastered blow-fill-seal (BFS) technology to ensure sterile, efficient, consistent and safe unit dose delivery.

Ritedose provides outsourced development and manufacturing of ophthalmology drugs, respiratory drugs, and vaccines. In addition, Ritedose develops and markets its own portfolio of generic drugs and is an emerging player in the outsourced sterile compounding market focusing on medically necessary drugs that are in short supply.

Ritedose conducts all its development, manufacturing and packaging on a 33-acre campus in South Carolina. With more than 400 employees occupying 273,000 square feet - a 120,000-square-foot manufacturing facility adjacent to a 153,000-square-foot packaging and distribution facility.

Jonathan Levy, Senior Partner, Principal Investments at Novo Holdings, said: "Ritedose is a mission-driven company helping bring life-saving drugs to market with the highest focus on quality and sterility. We look forward to partnering with Jody and the Ritedose team as they continue to deliver best-in-class quality solutions to the biopharmaceutical industry."

Abhijeet Lele, Senior Partner and Head of Principal Investments US at Novo Holdings, added: "The investment in Ritedose is perfectly aligned with our deep expertise in pharma services. We see myriad opportunities to have an impact at Ritedose. We are also particularly excited to be at the vanguard of increasing vaccine availability through the use of blow-fill-seal injectable technology."

In 2020, The Ritedose Corporation was selected as a subcontractor to ApiJect for the production of single-dose prefilled syringes intended for administering COVID-19 vaccines. TRC now has the capacity to produce up to 500 million units per year. Stability tests for a series of sterile liquids in ApiJect BFS containers are ongoing there, in cooperation with various pharma companies.


READ Injectable innovations - Apiject versus Euroject
In August 2021, The RiteDose Corporation has implemented engineering innovations that will allow the country's leading BFS Contract Development and Manufacturing Organization (CDMO) to increase its production capacity by up to 25% over industry standards.
"Innovation is at the heart of The RiteDose Corporation," says RiteDose CEO Jody Chastain. "Our engineers have made significant changes in our production methodology and processes that will allow us to increase production capacity by up to 200 million units per year - substantially beyond standard industry outputs. This latest innovation pushes our BFS capacity to more than 2 billion units annually."
"We are excited and proud to be partnering with Novo Holdings. We believe that Novo Holdings' experience and track record in healthcare and their commitment to supporting scientific, humanitarian, and social causes aligns well with our mission and will help us to deliver on our growth aspirations" says RiteDose CEO Jody Chastain.
The transaction is subject to customary closing conditions and is expected to close in the first quarter of 2022. Goodwin Procter, LLP served as legal advisor to Novo Holdings. RBC Capital Markets, LLC served as financial advisor to Novo Holdings.
Headquartered in Copenhagen, with a presence in San Francisco, Boston and Singapore, Novo Holdings is a world-leading life science investor with a focus on creating long-term value.
Novo Holdings primarily focus on investing in Europe, the United States and Asia, and think about the life science sector as a group of diversified subsectors, including biotechnology, medical technology, healthcare IT, pharmaceuticals, healthcare services, bioindustrials and payers & providers.
As at year-end 2020, the Life Science Investment Portfolio generated a 10-year average return of 17%.
RELATED Fareva and ApiJect sign a licensing agreement
---