Week's news analysis
---
Recipharm acquires CDMO GenIbet
and builds a vaccine factory in Morocco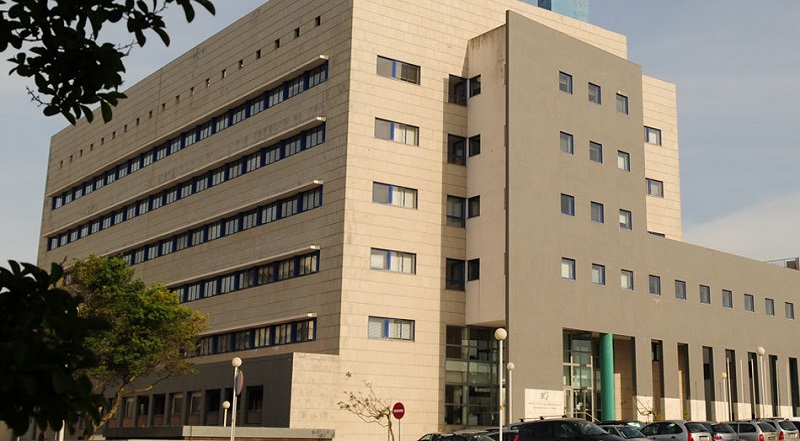 GenIbet Facility is located in the iBET Late Stage R&D and Bioproduction Unit Building, in the INIAV campus in Oeiras / DR
Recipharm, acquires GenIbet, a Portuguese CDMO, specialising in the manufacture of biological clinical trial material and novel modalities such as viral vectors, RNA and microbiome. On the other hand, Recipharm is in charge of the construction and operation of the new SENSYO Pharmatech entity in Morocco.

The acquisition forms part of Recipharm's strategy to grow in the Biologics market, with a particular focus on drug substance manufacturing of novel ATMPs.

GenIbet was founded as a spin-off of Ibet - Instituto de Biologia Experimental e Tecnológica - in 2006 and currently has around 70 employees. Its Portuguese facility is located in Oeiras, just 11 km from Recipharm's facility in Lisbon.

GenIbet currently works with customer projects in the preclinical and Phase 1 stages and has a track record of developing novel production processes. Through its relationship with not-for-profit research organisation Ibet, the CDMO offers deep scientific expertise and novel solutions where no established production route exists.

The deal will provide Recipharm with a platform from which to build its capabilities in new Biologics modalities, leveraging GenIbet's expertise in viral vectors and vaccines.

GenIbet Facility is located in the iBET Late Stage R&D and Bioproduction Unit Building, in the INIAV campus in Oeiras. GenIbet Clean Rooms are include 3 independent BSL2 multi-purpose production units (2 x Class C and 1 x Class B) plus one preparation room (Class C), all with dedicated entrances for personnel and materials. In addition the Facility is equipped with all the necessary ancillary areas - Warehouse, Weighing Room, and Quality Control Laboratory, as well as a fully equiped R&D Tech Transfer Laboratory that can be used for the manufacture of non-clinical material.

Raquel Fortunato, CEO at GenIbet, added: "We've enjoyed a great deal of success at GenIbet, and now is a fantastic time to be joining with Recipharm to share our expertise and broad service offer.

I'm thrilled that GenIbet will play an important role in Recipharm's Biologics-focused future. Combining our experience and expertise with Recipharm's capabilities and market reach, will make a significant difference for customers on an international scale."

Recipharm builds a vaccine factory in Morocco

The new entity SENSYO Pharmtech is the result, under the aegis of the Moroccan government, of a consortium bringing together the main banks Morocco and Recipharm with the aim of manufacturing vaccines and bio-therapeutic products in the Kingdom. This investment aims to ensure Morocco's self-sufficiency in vaccines and the supply of the entire African continent.

Recipharm is in charge of the construction and operation of the new SENSYO Pharmatech entity in Morocco. A ceremony was chaired by His Majesty the King of Morocco, Mohammed VI, in the province of Benslimane, launching the construction works of his new factory. This ceremony marks the beginning of a new era of vaccine independence in Morocco.

The facility, named SENSYO Pharmatech, is in line with His Majesty's vision to position Morocco as a key biotechnology hub that is capable of meeting the short and long-term health needs of people across Africa by integrating pharmaceutical research, clinical development, manufacturing and marketing of pharmaceutical products.

SENSYO Pharmatech aims to be the largest filling and finishing platform in Africa. Initially, the will focus on vaccine manufacturing and syringes and will include three industrial lines that are expected to produce more than 100 million units in 2024. These lines will be dedicated to the production of vials and vaccines in syringes. The factory is built on a virgin site of 60 hectares and should be operational by 2023.

Marc Funk, CEO of Recipharm, said: "We are proud to be involved as the CDMO of choice in this fantastic step forward for Morocco and Africa. The launch of a facility of this magnitude is an important milestone and reflects the depth of our collaborative commitment to meeting Morocco's long-term healthcare needs.

"The past two years have shown the importance of a reliable vaccine supply, and we are honored to have been asked to use our expertise and experience in filler-finish manufacturing to produce vaccines and other products. bio-therapeutics in Morocco".

Between 2022-2025, the objective is to transfer the aseptic filling and the manufacture of active substances of more than 20 vaccines and bio-therapeutic products, including three Covid-19 vaccines to meet the needs of populations in Morocco and Africa.
RELATED Recipharm rationalizes its industrial network
---