Week's news analysis
---
Vetter's newest clinical manufacturing site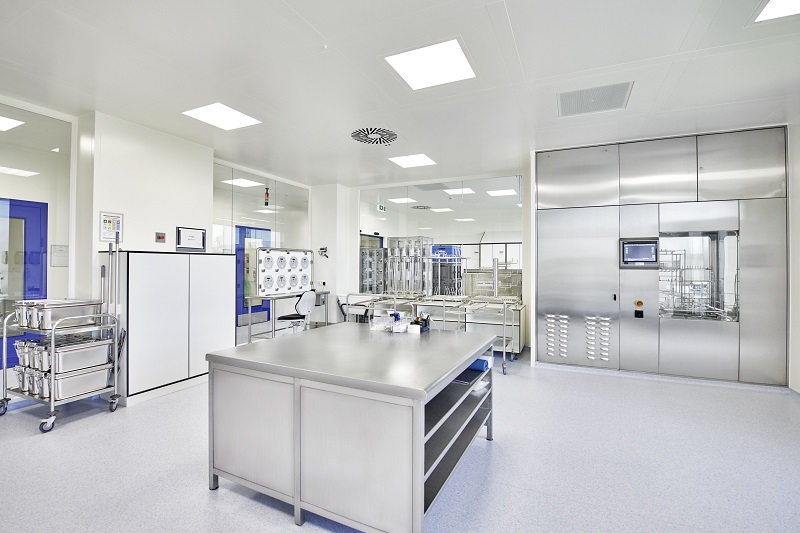 Area for material preparation at Vetter Rankweil site/ DR
With the realization of the first successful customer fills, Vetter has reached another milestone at its new clinical manufacturing facility in Rankweil, Austria. The site is being expanded to optimize processes and increase production capabilities.

Vetter purchased the Rankweil facility in mid-2020 to help meet growing customer demand for complex fill and finish solutions in early drug development phases and to act as the European counterpart to the company's clinical manufacturing site near Chicago in the US. Within one year of its purchase, the site was adapted and integrated to meet Vetter's high quality standards.

In December of 2021, successful completion of cGMP inspection by the responsible national regulatory authority, the Austrian Agency for Health and Food Safety (AGES) was achieved thus allowing the facility to support clinical development projects of global pharmaceutical and biotech companies.

In order to offer customers additional production capacities, a second autoclave and another washing machine for material preparation will be implemented in the next few months, as well as a modification of the current lyophilizer to become consistent with its Ravensburg facilities, allowing for an optimized aligning of systems and processes. This will support for instance the transition from clinical to commercial production within Vetter.

"Our intent is to support global customer projects as best as we can by offering a flexible and holistic service portfolio for clinical manufacturing. The positive feedback we have received from customers so far who have already visited our Rankweil site is not only proof that we are meeting their needs but that we have achieved an important step in our business strategy" said Andrea Wesp, Vice President New Business Development.
TO READ Vetter's new clinical manufacturing site in Rankweil, Austria
---