Week's news analysis
---
WuXi Biologics' ambitious investment plan
for the next 10 years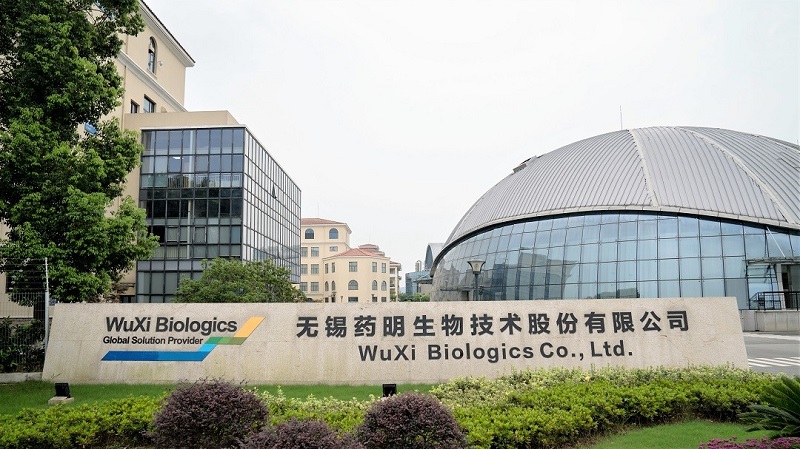 WuXi Biologics/ DR
WuXi Biologics has announced a 10-year USD$1.4 billion (S$2 billion) investment plan to expand the company's research, development, and large-scale drug substance and drug product (DS/DP) manufacturing capacity and capabilities in Singapore. This new site will add 120,000L biomanufacturing capacity to WuXi Biologics' global network by 2026 and is anticipated to employ 1,500 research, development and manufacturing staff when complete.

WuXi Biologics' investment plan is supported by the Singapore Economic Development Board (EDB). "We warmly welcome WuXi Bio's plan," said Dr. Beh Swan Gin, Chairman of EDB. "The investments will establish Singapore as a significant node in the company's global research, development and manufacturing network. It is a testament to Singapore's position as a global biopharmaceutical hub, and will strengthen our attractiveness to biotech innovators and start-ups."

Following the momentum of continued investments in the U.S., Ireland, Germany and China, this new addition in Singapore will become a critical part of the robust global supply chain network WuXi Biologics has established to fully meet the needs of global clients.

In June, WuXi Biologics has successfully launched the GMP operation of its new drug product facility DP5 located in Wuxi, China. The DP5 is the ninth operational drug product facility in the global network of WuXi Biologics.

The DP5 facility features an advanced isolator filling line for continuous and steady filling services, which offers multiple volume delivery options for pre-filled syringes (PFS), including 1 mL Long, 1 mL, 2.25 mL and 3 mL. The maximum filling speed can reach 400 PFS/min to support 17 million syringes of drug products manufacturing every year. The increased manufacturing capacity at DP5 allows WuXi Biologics to provide global partners with faster and more robust end-to-end drug product services for their innovative products at different scales and stages.

Compared to a traditional drug product filling line, DP5's state-of-the-art design and layout, single-use technology and automated equipment, significantly decrease the risk of contamination and maintain aseptic control required in the filling process. This process supports clients' products scale up to commercial capability and reliably delivers to patients under the highest quality standards which WuXi Biologics represents.

With over 10,000 skilled employees in China, the United States, Ireland, Germany and Singapore, WuXi Biologics leverages its technologies and expertise to provide customers with efficient and cost-effective biologics discovery, development and manufacturing solutions. As of April 30, 2022, WuXi Biologics is supporting 526 integrated client projects, including nine in commercial manufacturing.

The Group's revenue for the year ended December 31, 2021 increased by 83.3% year-on-year to RMB10,290.1 million, together with a 107.3% year-on-year growth in net profit to RMB3,508.6 million.
TO READ Fujifilm to invest $1.6 billion in cell culture manufacturing
---