Week's news analysis
---
Acino and Pharmax Pharmaceuticals
complete integration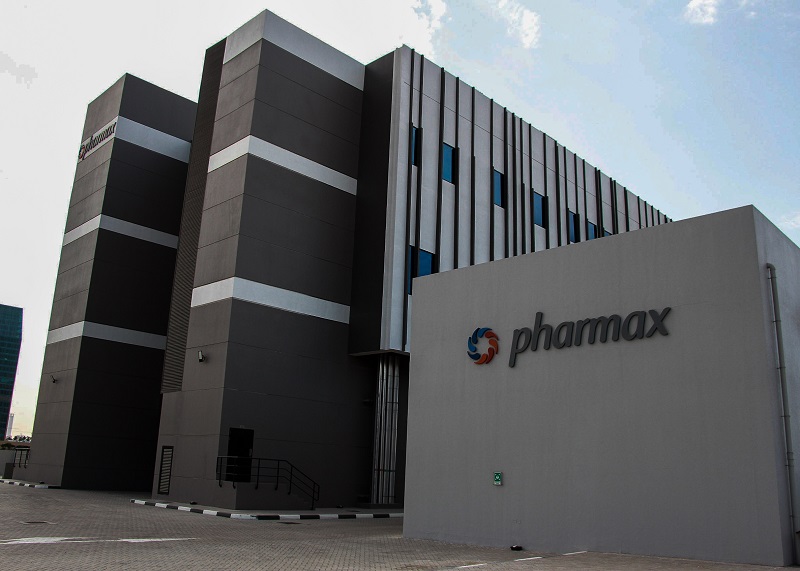 Pharmax Pharmaceuticals / DR
The Swiss pharma company Acino has completed the integration of Pharmax Pharmaceuticals, the UAE-based manufacturer and distributor of medications. Both companies are owned by ADQ, the Abu Dhabi based investment and holding company.

With the integration of Pharmax, Acino will add over 100 employees and a GCC and EU GMP-certified manufacturing site, complementing its operational capabilities and expanding its growing international footprint. Equipped to manufacture various dosage forms, including tablets, capsules, inhalers, injectables, and topicals, the newly added facility adheres to the high-quality standards set by the regulatory authorities in the UAE and Europe.

The combined company will be able to leverage synergies across main therapeutic areas and share best practices, advancing product development capabilities and further strengthening Acino's robust commercial performance.

"The integration of Pharmax Pharmaceuticals into Acino will accelerate our efforts towards becoming a leading provider of high-quality pharmaceuticals in the Middle East and beyond. We will advance our ability to distribute high-quality medicines to markets across the globe and achieve even greater levels of growth and innovation across the pharma value chain," said Sunil Bhilotra, Managing Director and interim CEO of Acino.

In September 2021, ADQ, one of the region's largest holding companies with a broad portfolio of major enterprises spanning key sectors of Abu Dhabi's diversified economy, has entered into a definitive agreement to acquire Swiss-based Acino, a leading provider of high-quality pharmaceuticals focused on growth-leading markets across the Middle East, Africa, Latin America, Russia, Ukraine and the CIS Region.

With the Acino acquisition, ADQ intends to create an integrated pharma platform in select growth-leading markets with formulation development, in-licensing, manufacturing, and commercialisation capabilities.

According to ADQ, the UAE's pharmaceutical market is expected to grow by 27 percent between 2021 and 2025, reaching a value of $4.7 billion. The number of manufacturing units in the country reached 23 in 2021, up from four in 2010, with 14 producing medicines, four manufacturing medical devices, and two focused on disinfectant solutions. There are now more than 2,500 medicines produced locally.

According to the UAE Ministry of Health and Prevention (MoHAP), there are more than 6,100 generic medicines and products available in the UAE. Steps have already been taken to spearhead a transformation in pharmaceutical manufacturing, underpinned by a strategic collaboration between the private sector and public institutions.

ADQ's strategic acquisition of Pharmax Pharmaceuticals, a specialist manufacturer of branded generic medication at its UAE and EU accredited facility, was the first step to increase affordability. Building on this, ADQ investment in Biocon Biologics, India's largest biopharmaceutical company, aims to advance the production of biosimilar medications, medicines made from living organisms, in the UAE that are almost identical to their reference product.

Acquisitions such as Amoun one of Egypt's leading pharmaceutical and life sciences companies, are expected to promote manufacturing, commercialization, and distribution in neighboring markets, through the companies' extensive networks. Additionally, ADQ plans to expand its footprint pharma manufacturing in the UAE through green fields projects via international partnerships, further enhancing the nation's capabilities in different areas of manufacturing.
TO READ ADQ, Abu Dhabi holding companies,acquires Swiss company Acino
---