Week's news analysis
---
Ardian acquires from White Bridge Investments
a majority stake in Biofarma Group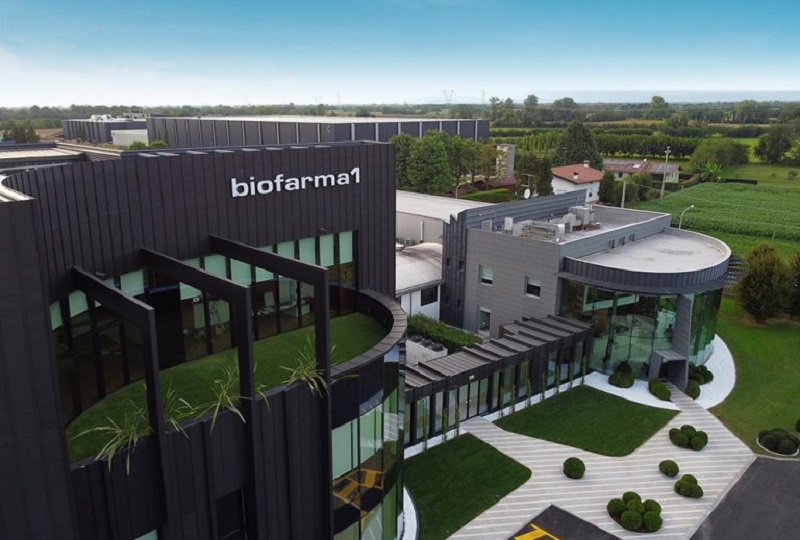 Biofarma - Mereto di Tomba, Udine – Manufacturing site and Headquarters / DR
European private equity firm Ardian has clinched a deal to buy Italian drug firm Biofarma Group for about 1.1 billion euros ($1.26 billion)

Biofarma Group is the Italian and European market leader in the development, manufacture and packaging of supplements, medical devices, probiotic-based drugs and cosmetics, exclusively for third parties. 4 manufacturing sites located in the Friuli Venezia Giulia, Veneto and Lombardy regions of Italy, we create customised solutions and provide Biofarma clients with a fully-comprehensive and integrated turnkey service.

The transaction will see Ardian expanding in the lucrative dietary supplement market, an industry which has been booming during the COVID-19 pandemic as people have turned to multivitamin products to boost their immunity.

Under the leadership of CEO, Maurizio Castorina, Biofarma has become the Italian and European leader in the market, through the consolidation of complementary companies. Since 2016, the company has grown from around €30m in sales to more than €230m, thanks to double-digit organic growth and intense M&A activity (consisting of 5 acquisitions in 4 years). To date, almost 50% of its turnover is generated in international markets, benefiting from partnerships with several global clients.

As a result of the integration of recently acquired companies, and thanks to significant investments into R&D and state-of-the-art production facilities, Biofarma is now recognised as the innovation leader in its sector, offering customers a broad range of technological solutions and proprietary formulations, by anticipating market trends. This leading position, especially in the probiotics segment, has allowed the company to grow in Europe, by gaining market share with international clients.

The partnership with Ardian will facilitate further consolidation and international development, through continued investment in technological excellence, offer diversification and formulation of new products and, at the same time, preserve the current corporate culture.

The Scarpa family will retain its current 30% stake in the group in partnership with Ardian. Maurizio Castorina will continue to lead the company as CEO.

"The nutraceutical sector is already benefitting from strong growth driven by secular trends, such as the importance attributed by customers to prevention, and Italy represents an excellence in this market recognised worldwide. Biofarma is undoubtedly the technological leader and natural consolidator of the industry, so we are very pleased to partner-up with the Group's management and the Scarpa family on this project, which will lead to an acceleration of Biofarma's growth, also at an international level." Said Yann Charenton, Ardian Managing Director

"This transaction with Ardian will allow Biofarma Group to become the first global player specialised in the nutraceutical sector. New resources will enable us to continue the excellent growth and aggregation path realised in recent years thanks to the support of White Bridge Investments, and evaluate new interesting opportunities for international expansion in Europe, APAC, and the United States. Moreover, Biofarma Group will continue to significantly invest in research and innovation, real differentiating factors in our market, allowing Biofarma consolidate its leadership position." Said Maurizio Castorina, Biofarma Group CEO

The global nutraceuticals market was valued at $454 billion in 2021 and is expected to expand at a compound annual growth rate (CAGR) of 9% up to 2030, according to U.S. consulting firm Grand View Research.

The growing demand for dietary supplements and functional food is expected to be a key driving factor in the post-pandemic world.

The deal values Biofarma at more than 20 times its core earnings of 50 million euros, the sources said.

It is Ardian's second investment in a European pharmaceutical contract development and manufacturing (CDMO) player over the past 12 months after the Paris-based investment firm backed EQT's purchase of Swedish firm Recipharm in June.

Japanese bank Nomura worked with Ardian on the transaction as its financial adviser and financing provider while Canson Capital Partners and Ethica advised White Bridge Investments, the sources said.

Ardian entered exclusive talks to buy Biofarma from owner White Bridge Investments earlier this year, after trumping a rival offer from buyout fund BC Partners, one of the sources said, speaking on condition of anonymity.

For Milan-based White Bridge, the deal ranks as its biggest exit since the firm was launched in 2013.

White Bridge, led by former BC Partners investor Marco Pinciroli, took control of Biofarma in 2019 by merging it with its portfolio company Nutrilinea.
RELATED Novo Holding acquires Ritedose from AGIC, Humanwell
---