Week's news analysis
---
Cambrex Expand Manufacturing Center
at High Point, NC Facility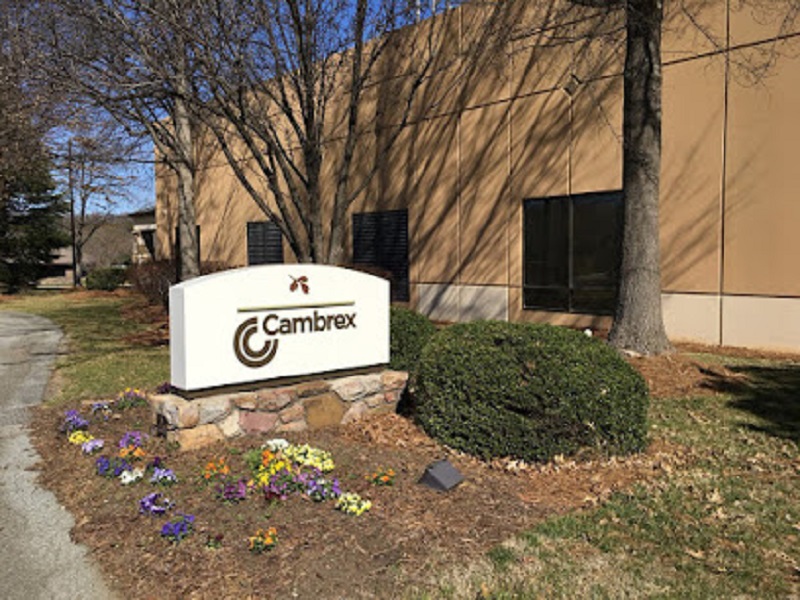 Cambrex High Point - USA /DR
Cambrex is expanding its manufacturing center of excellence in High Point, NC. The $30+ million investment is designed to add new chemistry laboratories, two new clinical manufacturing suites and include a small-scale commercial manufacturing operation with three work centers and 2,000 Litre reactors.

"Cambrex's mission is to support our pharmaceutical customers in the development and manufacturing of new therapies that improve human health," said Thomas Loewald, Cambrex CEO.

"We are excited to celebrate Cambrex's expansion on National Manufacturing Day," said Governor Cooper. "When thriving pharmaceutical companies continue making life-changing medicines in North Carolina, it validates our reputation as a place where life science companies can flourish and do groundbreaking work."

A performance-based grant of $200,000 from the One North Carolina Fund will help with Cambrex's expansion. The One North Carolina Fund provides financial assistance to local governments to help attract economic investment and to create jobs.

Alongside the new infrastructure which focuses on energy savings and efficiency, 78 new jobs will be created in the area. New positions include operations, scientists, quality assurance and administrative personnel. Although wages will vary, the average annual salary for all new positions is $96,167, creating a potential payroll of more than $7.5 million per year. Guilford County's overall average annual wage is $50,603.

In May 2021, Cambrex announced an expansion of cGMP analytical testing capabilities at its site in Longmont, Colorado. Existing space at the site has been repurposed with cutting edge technologies and doubles the footprint of the laboratory operations.

The world-class facility will gain approximately 1,800ft2 of laboratory space with a lean continuous improvement design deployed across the open module layout for efficiency. The expansion includes the addition of chromatographic equipment including uHPLC, HPLC, GC-FID/HS, and dissolution equipment (Apparatus 1 and 2 with online UV/Vis), as well as additional laboratory support equipment including 10 chemical fume hoods and working bench space.

Cambrex has a presence in thirteen locations globally, including a corporate headquarters in East Rutherford, NJ, USA. Our North American facilities are located in Whippany, NJ, Charles City, IA, High Point and Durham, NC, Longmont, CO and Agawam, MA in the USA and Mirabel, Québec in Canada. Our European facilities are located in Karlskoga, Sweden, Edinburgh, Scotland, Paullo, Milan in Italy, Tallinn, Estonia and Wiesbaden, Germany.
RELATED Alcami expand its sterile manufacturing operation in Charleston
---