Week's news analysis
---
Catalent expands biologics capabilities in the UK and across Europe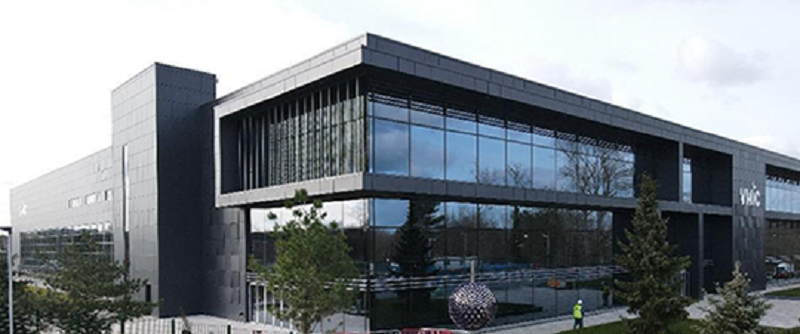 Vaccine Manufacturing and Innovation Center (VMIC) / DR
Catalent acquires from Vaccine Manufacturing and Innovation Center UK Limited (VMIC Ltd.), a biologics development and manufacturing facility currently under construction near Oxford, UK.

Launched in 2018 and just completed, the Vaccine Manufacturing and Innovation Center (VMIC) is the UK's covid-19 vaccine response. The VMIC is a joint venture between the University of Oxford, the London School of Hygiene and Tropical Medicine, Imperial College London and industry partners. The goal of the VMIC was to help prepare the country for future pandemics. The VMIC was reportedly put up for sale late last year despite over £200m of public investment.

Catalent plans to invest up to $160 million (£120 million) to complete the building of the facility and equip it with state-of-the-art capabilities for the development and manufacture of biologic therapies and vaccines, including mRNA, proteins, and other advanced modalities. It is expected that the new facility will employ more than 400 people and support public and private organizations seeking to develop and manufacture biotherapeutics.

The new facility is located to the south of Oxford at the world-renowned Harwell Science and Innovation Campus, a leading site in the U.K. for science and technology research breakthroughs and home to more than 40 life science companies.

Catalent has a long-standing presence in the U.K., where its workforce already exceeds 1,300 people at its four facilities focused on development and manufacturing of oral dose forms, located in Nottingham, Swindon, Haverhill, and Dartford, in addition to a clinical trial supply site in Bathgate, Scotland. The Catalent Biotherapeutics network also includes sites in Italy, Belgium, France, Switzerland, and the United States.

"This acquisition allows Catalent to collaborate with the rich academic and biomedical science community centered around Oxford, with its world-class talent, and will result in a facility that provides opportunities to transform innovation into real treatments for patients across the United Kingdom, Europe, and beyond," commented Mike Riley, President of Catalent Biotherapeutics. "Our priority is to complete construction as soon as possible to be able to commence customer programs in 2022. We will then integrate its capabilities within our existing network of biologics facilities across Europe to offer a flexible range of manufacturing, technology, and development solutions for the pipeline of thousands of development programs currently underway."

In march 2022, Catalent announced the completion of a $30 million (€27 million) project at its facility in Limoges, France, to transform the site into a European center of excellence for biopharmaceutical development, drug product fill/finish services, and packaging. The site will further expand Catalent Biologics' global network, with early phase integrated clinical development through to clinical supply services and small-scale commercial manufacturing, allowing seamless tech transfer of projects as they progress to late-stage and larger-scale commercial supply from other Catalent manufacturing facilities in Europe and North America.

Catalent generated $4 billion in revenue in its 2021 fiscal year.

Catalent's Financial Results for the Second Quarter of Fiscal 2022, Ended December 31, 2021, Significantly Improved. Net revenue of $1.22 billion increased 34% as reported, or 35% in constant currency, from the $911 million reported for the second quarter a year ago. Overall organic net revenue growth (i.e., excluding the effect of acquisitions, divestitures, and currency translation) was 32%.

EBITDA from operations was $245 million, an increase of $39 million from $206 million in the second quarter a year ago. Second quarter fiscal 2022 Adjusted EBITDA was $310 million, or 25.4% of net revenue, compared to $224 million, or 24.5% of net revenue, in the second quarter a year ago. This represents an increase of 39% as reported and on a constant-currency basis.

"Our second quarter results demonstrated steady momentum across our businesses, and we expect favorable market dynamics will continue to fuel long-term growth. Consequently, we recently announced fiscal 2026 financial targets that include projections of more than $7.5 billion of net annual revenue and margin expansion, driven by our expectation for continued organic growth and additional acquisitions. As we execute on our strategy over the next four years, we will continue to anticipate and meet our customers' needs, and accelerate innovations, to serve patients around the world," said John Chiminski, Chair and Chief Executive Officer of Catalent, Inc.
TO READ Recipharm acquires Arranta Bio and Vibalogics in the US
---