Week's news analysis
---
LTS LOHMANN Therapie-Systeme AG acquires Tapemark Inc.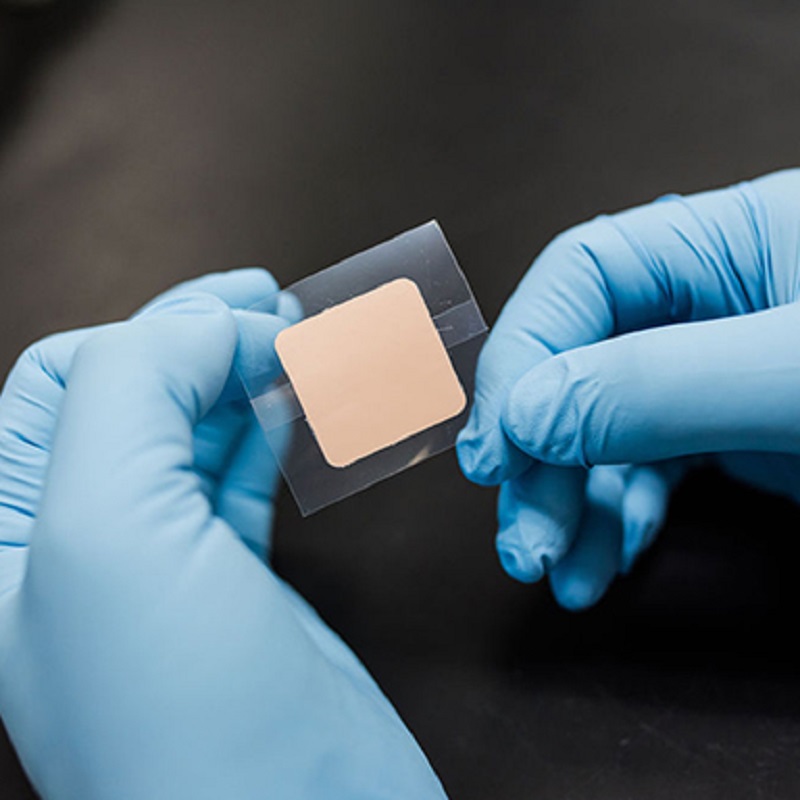 Tapemark Inc. - Macro Perm Transdermal Patc/ DR
LTS LOHMANN Therapie-Systeme AG has announced the closing of the acquisition of Tapemark Inc. located in St. Paul, MN, USA. Founded in 1952, Tapemark's first service offering was printing on self-wound tape. As an early leader in pressure-sensitive adhesives, Tapemark expertise evolved to include single-use medical and personal care products.

This acquisition combines Tapemark, a world-class CDMO specialized in transdermal drug delivery systems and oral thin film as well as unit dose semi-solid drug and iontophoresis products with LTS, a leading pharmaceutical technology company that develops and manufactures innovative drug delivery systems such as Transdermal Patches, Oral Thin Films and Micro Array Patches (MAP) for major Bio- /Pharmaceutical, Generic, and Consumer Health companies.

With the acquisition, Tapemark´s St. Paul facility will become part of the worldwide operations network of LTS, along with LTS' existing facilities in Andernach, Germany and West Caldwell, NJ in the US.

Bas van Buijtenen, CEO of LTS, commented, "We are very pleased to welcome the Tapemark team to the LTS family. This strategic acquisition demonstrates our commitment to continue to set the standard as the best CDMO in TTS and OTF and to strengthen our footprint in the US, the world's most important pharma market. We will offer an even more complete portfolio of drug delivery expertise and expanded manufacturing capabilities to our customers and their patients, and we are excited to welcome Tapemark's customers to LTS' global network. The acquisition strengthens our R&D capabilities in North America, allowing us to bring ever more innovation and development support to players developing innovative therapies and new drug delivery systems. With that, we're even better positioned to address our customers' desire for a single partner to support them from feasibility through commercialization.

We are particularly pleased that such a talented team is joining our organization. I am delighted that Beau Garrett will be strengthening our Global Leadership Team in the role of SVP Strategy and Corporate Development. His track record as a leader successfully driving growth will bolster our LTS Growth Journey."

Founded in 1984, LTS operates today from three sites: in Andernach, Germany, West Caldwell, NJ, USA and St. Paul, MN, USA. LTS has also a representative office in Shanghai, China. . LTS´ commercial offering encompasses more than 20 marketed products and a diverse pipeline of more than 30 development projects targeting multiple disease indications. LTS's innovation pipeline contains both partner-funded as well as proprietary, LTS-funded projects.

In July, LTS Lohmann Therapie-Systeme AG has invested three million euros in a new regenerative thermal oxidizer (RTO) at its site in Andernach. Industry accounts for about 40 percent of Germany's energy consumption. It is therefore essential that companies establish sustainable and environmentally friendly production methods. LTS, for example, has just invested three million euros in an RTO plant.

The production of transdermal therapeutic systems and oral thin films involves a coating process in which organic solvents must be evaporated. This is done with a previously filtered and elaborately treated supply air. The exhaust air produced during drying is not simply released into the atmosphere. In a RTO, the exhaust air is oxidized at a temperature of approx. 820° Celsius and the pollutants are reduced to a minimum. The energy required to reach this temperature is largely provided by the solvents contained in the exhaust air, so that only a minimal amount of energy is required. At the same time, the plant generates steam, which is fed into the LTS system. The energy saved by the new plant amounts to about 1.5 million kWh per year, which is roughly equivalent to the annual electricity consumption of 75 4-person households.

The project of this magnitude is the largest single investment approved by the LTS at the site to ensure environmental compliance. In addition to the high costs, a multitude of challenges had to be overcome in the planning, design, construction, and acceptance of the RTO.
TO READ Catalent to Acquire Metrics Contract Services for $475 Million
---